April Residential Highlights
The Portland metro area saw mostly gains this April, with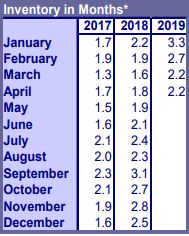 new listings leading the way. There were 4,210 new listings, a 5.5% increase over April 2018 (3,990) and a 20.1% increase over the 3,504 offered last month in March 2019. This was the strongest April for new listings in the area since 2010, when 4,713 were offered.
Pending sales, at 3,102 in April, increased 3.1% over April 2018 (3,008) and 13.3% over March 2019 (2,738).
There were 2,409 closings in the region in April, a 10.4% increase over March 2019 (2,183) but a decrease of 4.5% from the 2,523 closings recorded last year in April 2018.
Total market time decreased in April to 53 days, with inventory holding steady at 2.2 months. There were 5,400 active residential listings in the Portland metro area in April
Average and Median Sale Prices
Comparing 2019 to 2018 through April, the average sale price has increased 0.3% from $444,600 to $445,900. In the same comparison, the median sale price has increased 1.2% from $395,000 to $399,600.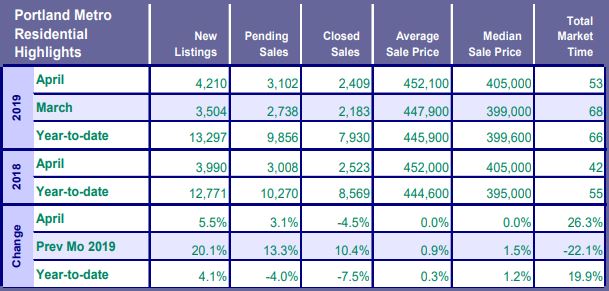 Investor Rental Market
The rental rates in the Portland Area have stabilized. In the single family rental sector, 3 bedroom homes rent rates are on the rise. All other bedroom counts are flat compared to the 12 month reporting period. The Portland Multi Family rent rates remain above all other Oregon Areas plus National Averages. Here's how the numbers have worked out.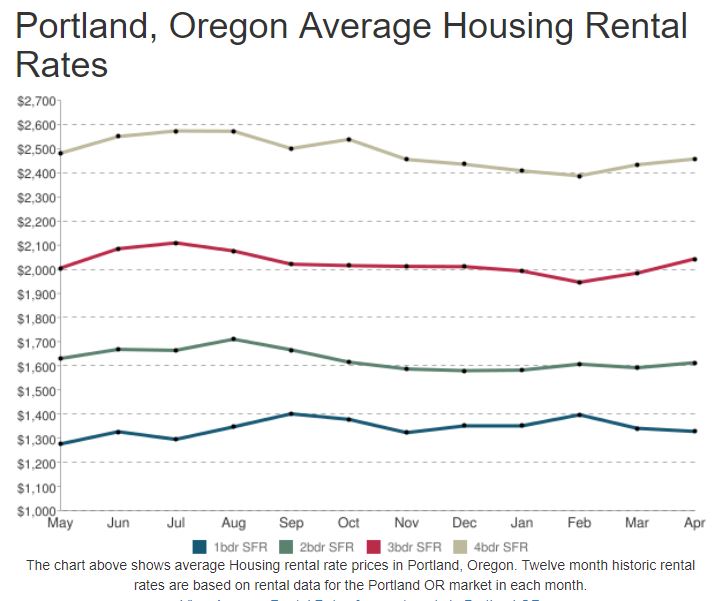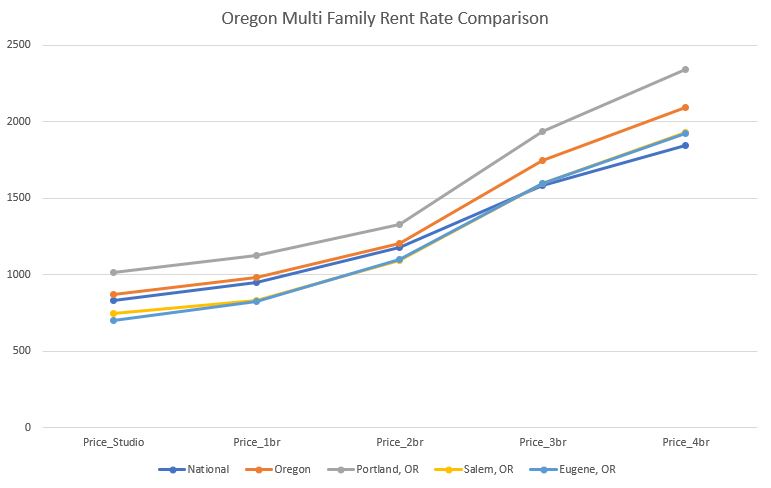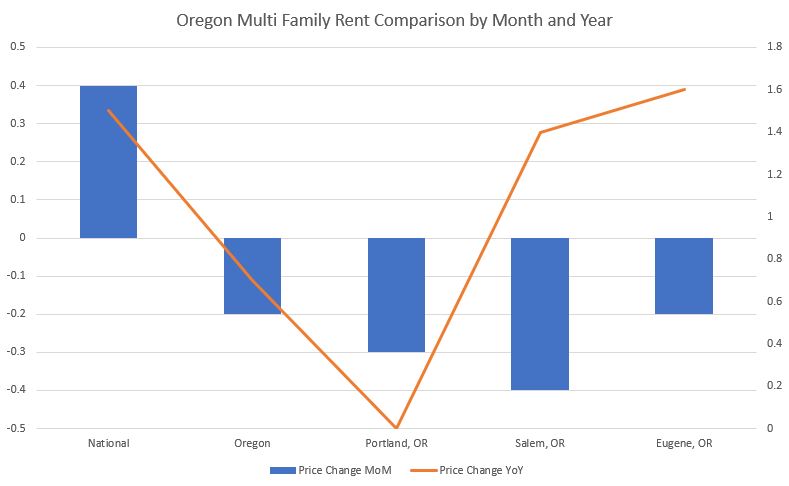 Multi-Family Sales Prices
There have been 132 Multi-Family properties sold during 2019 in the Portland Market Area. Down from a total of 169 during the same period of 2018. However the average price for a Multi Family property is up. The average current year sale price through April 2019 is $699,698 with an average days on market of 50. The same period in 2018 saw an average sale price of $604,146 and days on market of 52.
2019

2018